STREET LIGHTING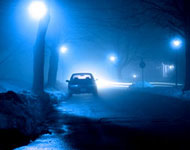 A well lit street is welcoming. Proper lighting increases the safety and security of your community. Proper street lighting promotes economic development while enhancing the aesthetic appeal of property along the street. Municipalities, contractors, and planners may not be aware of all the available choices in technology and design. Northeast Texas Power, Ltd. has the knowledge necessary to provide your project with the best and most efficient lighting applications available. We can handle all aspects of lighting your neighborhood or project efficiently, safely, and in a timely manner.
After a storm, traffic accident, or power loss event, count on Northeast Texas Power, Ltd. to respond quickly and make all necessary repairs or replacements in a timely and efficient manner. We have the equipment and know how to restore your community's lighting system.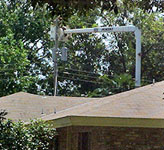 In addition to new lighting projects and repair projects NETP can develop a maintenance program to suit all your needs. Our skilled staff will perform all tasks required to maintain and support street lighting systems. From group re-lamping to underground fault locating and repair, we supply high quality material and stand behind our workmanship.
Give us a call today to find out how we can help with your street lighting needs. You can count on Northeast Texas Power, Ltd.